[ Home ] [ Feedbacks ] [ Links ]
WELCOME to my...


This page contains the list of all Mariah albums including the new one -Rainbow. Click the album covers to see its complete track list. :-)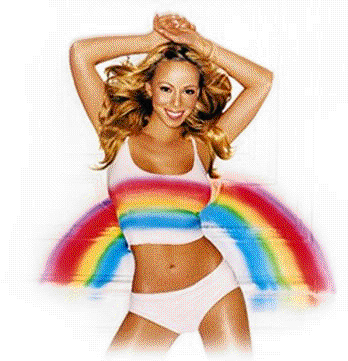 Albums featuring Mariah Carey:

As a singer

Luther Vandross: Songs (1994): Endless Love
Babyface: The Day (1996): Everytime I Close My Eyes
Men In Black (sndtrk) (1997): I Can Make You Happy (with Trey Lorenz)
Princess Diana Tribute Album (1997): Hero (live unreleased version)
JD: Life in 1472 (1998): Sweetheart
VH1 Divas Live (1998): Chain of Fools (w. Aretha Franklin), My All, Make It Happen
Whitney Houston: My Love Is Your Love (1998): When You Believe (with Whitney Houston)
The Prince Of Egypt (soundtrack) (1998): When You Believe (with Whitney Houston)
Funkmaster Flex Vol. III (1998): Freestyle Pt.2 (Mariah feat. The League)
Patti LaBelle: Live! One Night Only (1998): Got to Be Real (a duet with Patti)
Pavarotti and Friends (1999): Hero (duet w. Pavarotti), My All
As a songwriter:

Trey Lorenz: Trey Lorenz: Someone to hold, Always in love (lyrics, co-production & background vocals)
Trey Lorenz: 12 Soulful Nights of Christmas: My Younger Days (production)
Daryll Hall: Soul Alone (1993): Help Me Find A Way To Your Heart
Allure: Allure (1997): Head Over Heels, Last Chance
7 Miles: 7 Miles (1997): After (lyrics & production)
Blaque: Blaque (1999): Don't Go Looking for Love (lyrics & production)
"These information was only given to me by my friend upon surfing the web. Unfortunately he forgot the name and the link to the site where he got these. However, if you believe that these are yours pleaaase e-mail me so I'll know if there's a problem and at the same time I could thank you. "